Boarding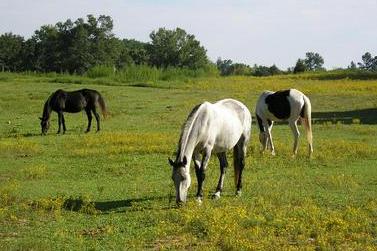 Is your horse lonely or restless for more space? Are you struggling to find time for daily horse care? Consider boarding your horse at Black Horse Run.
We offer pasture board only, providing hay from our own fields or local farms. Additional feed supplements may be provided upon request and at additional cost. Farrier and veterinary care are the responsibility exclusively of the owner.
All boarders are welcome to ride their horses on our trails and use our round pens and training areas, free of charge. Upon request and at additional cost, we will provide training or riding time for your horse and/or riding lessons with horse and rider.
Please contact us for prices or more information.