Group Activities
At Black Horse Run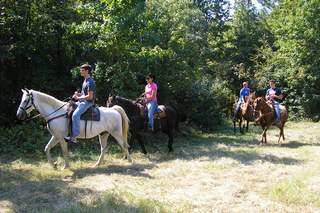 With 45 acres of scenic rural property, Black Horse Run is the ideal location for outdoor group activities, such as:
Birthday parties
Church and youth group events
Family reunions
Community get-togethers
Cookouts
And more!
All groups are welcome to use our facilities and services for hay rides, horseback rides, cookouts, bonfires, and other outdoor activities.
Coming to You
Wish some horses could come to your party? No problem; we can bring them to you. Cost includes travel expenses.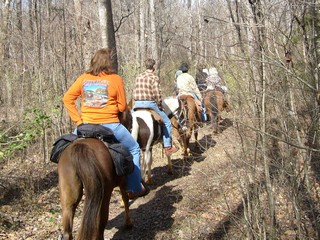 Day Rides and Camping Trips
Interested in going on a day ride or camping trip? Consider taking a trail riding trip with us.
Prices
Please contact us for reservations, prices, or more information.