Trail Rides
About the Rides
Where are they?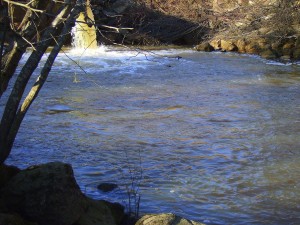 Stretching over 45 acres, our scenic riding trails wind through quiet woodlands, a shallow creek, and open fields and hills. Every ride is unique, following a slightly different route to provide variety and spontaneity for horses and riders. Tired of walking-only rides? We can pick up the pace occasionally based on the experience and comfort of the riders. All trail rides are guided.
Who can come?
All ages and ranges of experience are welcome. We will match you with a well-trained horse who knows the trails and responds to your commands. Not comfortable on horseback? No problem—beginners are provided with a few minutes of instruction in a training ring before we start on the trail. We emphasize a safe, comfortable, and enjoyable experience for horse and rider.
What do I wear?
There's no specific dress requirement, but here are a few suggestions:
Dress comfortably.
Wear long pants or jeans.
Wear riding boots or closed-toed shoes. Sneakers are fine.
Safety helmets are not provided or required but are encouraged.
Options and Prices
Trail Rides at Black Horse Run
Rides are available year-round and vary in length, usually from 1 to 2 hours. Other lengths are available upon request. Rides are scheduled by appointment. Accepted payment types include cash and personal checks, but no credit cards. Please contact us to make reservations or to request more information.
Ask about our student and group discounts!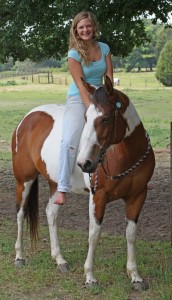 Cost per person*
30 min.
$35
1 hour
$60
1½ hour
$90
2 hours
$110
*Price shown is 1-3 riders. Group Discounts: 4-6 riders $5 discount/rider, 7-10 riders $10 discount/rider.
Trail Riding Trips
We occasionally lead trail rides and camping trips to mountains, campgrounds, and national parks in and out of state. Let us know if you would like to schedule a day ride or overnight camping trip. You may form your own group of riders or join another scheduled group; bring your own horse or use one of ours. Prices vary. Please contact us to schedule a trip or to request more information.
Each rider must sign a liability release form. You may print and fill it out ahead of time.
NO INSURANCE COVERAGE PROVIDED BY BLACK HORSE RUN.